IELTS Writing Test – An Overview and Tips to Score a High Band
1. An overview of IELTS Writing Test
IELTS Writing test skill plays an essential role in assessing your English skills generally, and flexible ability to use English language in terms of specific written contexts.
In accordance with two types of IELTS test including IELTS General Training and IELTS Academic, IELTS Writing in each type is also different.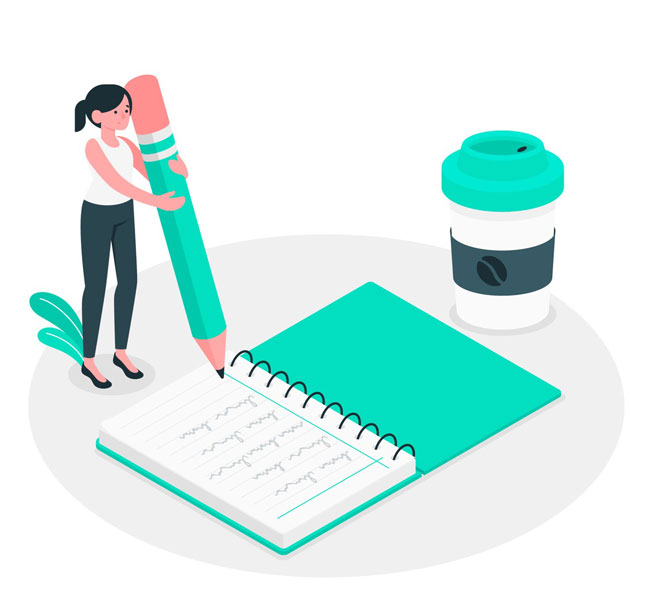 2. IELTS Writing Test in IELTS General Training & IELTS Academic
Normally, the IELTS Writing test lasts 60 minutes with two tasks:
Task 1

: It's suggested that you should spend around 20 minutes completing this task. The candidates are also required to write at least 150 words.
Task 2

: This task should be taken approximately 40 minutes to write at least 250 words. Especially, the candidates' overall score for the IELTS Writing test will depend more on this task that contributes twice as much as Task 1.
>>> Practice now: IELTS Writing Practice Test
Despite insignificant differences in IELTS Writing Task 2 (table 2), IELTS General Training and IELTS Academic don't share the same form in IELTS Writing Task 1 (table 1).
Writing Task 1 in

IELTS General Training

Writing Task 1 in

IELTS Academic

Form
Letters:

formal, informal and semi-formal

(e.g.

You have just spent a week with a friend on holiday. When you got home, you realised you had left your wallet there.

Write a letter to your friend. In your letter:

– Thank you friend for the holiday

– Explain that you left your wallet in their house

– Give them instructions of how to send it back to you)

Reports:

line chart, bar chart, pie chart, table, map, process, etc.

(e.g.

The bar chart below shows the percentage growth in average property prices in three different countries between 2007 and 2010.)

Requirements

– The letter can be formal, semi-formal or informal, so be careful with the option of an appropriate writing format and language

– The form of a letter should be taken into consideration:

+ Opening

+ Paragraphs

+ Closing statements

– The report must be formal in language

– The form of the report should be included:

+ Introduction

+ Overview

+ Body paragraph 1

+ Body paragraph 2

– The key features and data should be highlighted and compared
(Table 1: Differences in IELTS Writing Test Task 1)
Writing Task 2 in

IELTS General Training

Writing Task 2 in

IELTS Academic

Form

In IELTS Writing task 2 of both IELTS GT and IELTS Academic module, the test takers are required to write an essay in response to an

argument

, a

problem

, or

point of view

:

+ Argumentative / Opinion / Agree & Disagree

+ Advantages – Disadvantages

+ Discussion

+ Causes and Effects / Causes and Solutions / Problems and Solutions

+ Two-Part Questions

– Topics are more common (social media, schools, family, communication, etc.)

– Topics have a wider range (space, nature, museum, etc.)

Requirements

– The language must be academic and formal

– Abbreviations, slangs, and fillers are prohibited strictly

– Grammar, sentence structure, punctuation and spelling should be accurate

– The style is more personal

– The style is more objective
(Table 2: Differences in IELTS Writing Test Task 2)
3. IELTS Writing scoring and assessment
As the differences aforementioned between IELTS Writing Task 1 of IELTS General Training and IELTS Academic, the criteria of each are not totally similar. On the other hand, those of IELTS Writing task 2 are the same in both GT and Academic IELTS test.
These are some criteria description that you should pay attention to:
Task achievement

– word count

– key features

– structure (form of a letter, report)

Coherence and cohesion

– organisation of ideas or information

– linking devices

– paraphrasing

Lexical resource

– appropriate language

– flexible vocabulary usage

– collocations

– spelling errors

Grammatical range and accuracy

– grammar structures

– tenses

– punctuation
Let's get started with our free IELTS online test to pass the exam on your first attempt.
4. Tips to get a high score in IELTS Writing Test
Here are some tips and advice for effective learning and practicing IELTS Writing process: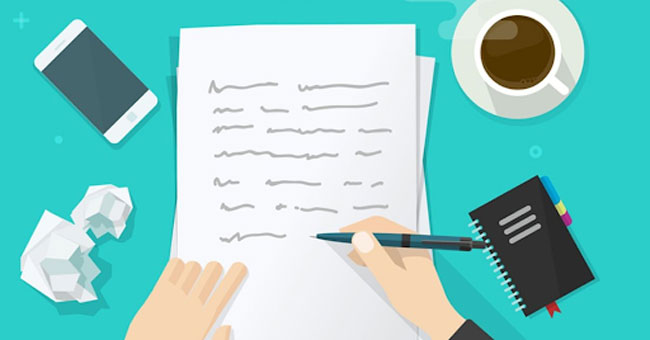 Focus on reviewing and improving

Vocabulary

and

Grammar
Create

a daily writing habit

(diary, blog, articles using learned vocabulary, etc.)
Pay attention to the

band descriptors

in the IELTS Writing test:

+ Task achievement
+ Coherence & Cohesion
+ Lexical Resource
+ Grammatical Range & Accuracy
Develop ideas in the form of

PEER

formula:
+ P – Point: opinion / main idea
+ E – Explanation: explain the opinion / main idea
+ E – Example: demonstrate explanation
+ R – Result: how the example impacts on the opinion / main idea
Prepare a TEMPLATE for each topic (IELTS Writing Task 2), or type (IELTS Writing Task 1)
Carefully check and review each task done
Set time for each task in order to get acquainted to time pressure
Enroll in IELTS offline classes / courses
Ask for experts, teachers, friends, or experienced test-takers to correct your essay and give comments
Take advantage of IELTS mobile apps or online courses
With IELTS TEST PRO, you can not only refer to assessed articles, but also practice on copious topics.
Join us now on your smartphone!