IELTS Reading Test: Information and Tips
1. IELTS Reading Test Overview
1.1. Format
In both IELTS Reading Academic and General Training, the Reading test comprises three passages with a total of 40 questions. You will have 60 minutes to complete the test. There are various types of questions in the IELTS reading examination such as Multiple Choice, True/ False/ Not given, Yes/ No/ Not given, Matching Heading, Matching Information, Sentence Completion, Short Answer question, Note/ Table/ Diagram/ Summary Completion, etc.
Although the time, question kinds and number of questions given for the reading test in IELTS Academic and General Training remain the same, it has several differences.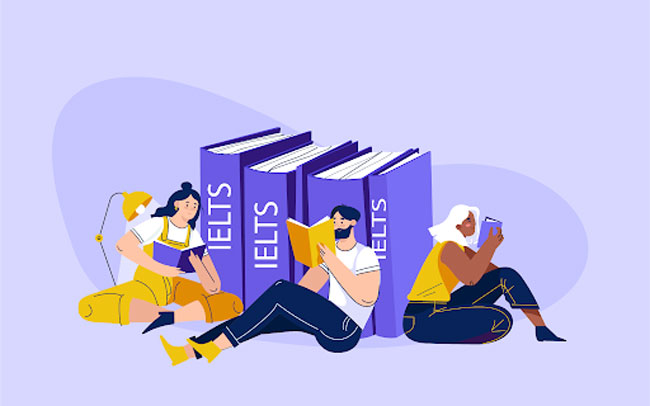 The IELTS Academic Reading test is divided into three parts with each of these parts including a long passage. The difficulty level rises from part 1 to part 3. The texts are taken from books, journals, magazines and newspapers and usually related to topics like science, technology, tourism, psychology, health, environment, education, etc.
The IELTS General Training Reading test is also divided into three parts. Part 1 and 2 have one or two texts and part 3 has a long difficult one on a general topic of interest. Subjects in part 1 are about daily life in English-speaking countries, while topics in part 2 are associated with jobs, application procedures, etc. The texts are taken from notices, advertisements, company handbooks, official documents, books and newspapers.
>>>Practice now: IELTS Reading Practice Test
1.2. Grading scores
Since the difficulty level in the IELTS Academic and General Training Reading section is different, their scores also vary.
– Academic Grading scores – Reading
| | |
| --- | --- |
| Correct answer | Band scores |
| 40-39 | 9 |
| 38-37 | 8.5 |
| 36-35 | 8 |
| 34-33 | 7.5 |
| 32-30 | 7 |
| 29-27 | 6.5 |
| 26-23 | 6 |
| 22-19 | 5.5 |
| 18-15 | 5 |
| 14-13 | 4.5 |
| 12-10 | 4 |
| 9-8 | 3.5 |
| 7-6 | 3 |
| 5-4 | 2.5 |
– General Training Grading scores – Reading
| | |
| --- | --- |
| Correct answer | Band scores |
| 40 | 9 |
| 39 | 8.5 |
| 38-37 | 8 |
| 36 | 7.5 |
| 34-35 | 7 |
| 32-33 | 6.5 |
| 30-31 | 6 |
| 27-29 | 5.5 |
| 23-26 | 5 |
| 19-22 | 4.5 |
| 15-18 | 4 |
| 12-14 | 3.5 |
| 9-11 | 3 |
| 6-8 | 2.5 |
2. Common Mistakes in IELTS Reading Test
2.1. Copying the answer incorrectly
Some candidates may fail to copy the word exactly as it is in the passage when transferring answers. Also, candidates are permitted to write in capitals and lower case but you will lose marks if you don't capitalize the first letter of a proper noun such as the United States.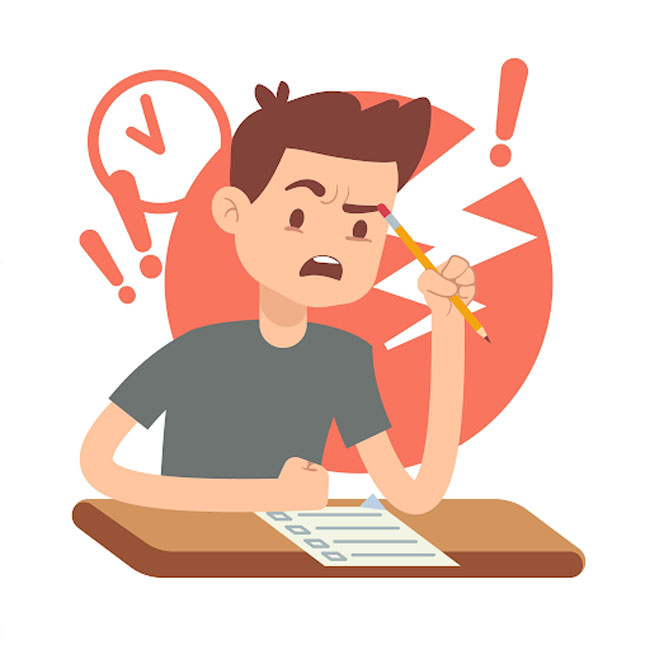 2.2. Not leaving time to transfer your answers to the answer sheet
In the IELTS Reading test, there is no extra time for you to transfer your answers to the answer sheet. So, make sure that you get them all down within 60 minutes.
2.3. Leaving a blank
If you don't know the answers for any questions, don't leave blank, make an educated guess. Leaving blank means you will not have any chance to answer questions correctly.
2.4. Reading the passage entirely
Reading the whole passage is a mistaken approach to lose the important time. It's advisable for test-takers to start answering questions as soon as possible after getting the main idea. You should not waste time understanding the meanings of words that are unimportant.
2.5. Answering questions without reading passages
It would be a great mistake if you get a familiar topic and start answering the questions based on your knowledge and personal experience. You need to answer the questions by reading the information given in the texts.
3. IELTS Reading Tips
The IELTS Reading test is one of the most challenging parts to many candidates as they need to answer many questions in various kinds in a short amount of time. Hence, to gain a high score in this test, you can follow the following tips: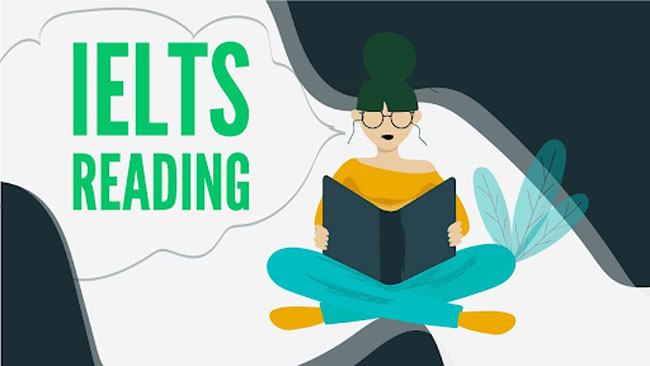 3.1. Read as much as possible
Develop a habit of reading in your spare time! Reading not only helps you to improve your English skills but also boost your vocabulary. You can read anything that you feel interested in, ranging from blogs, journals, newspapers, magazines to textbooks.
3.2. Read the instructions carefully
Even good IELTS candidates fail to answer the easy questions correctly as they don't follow the instructions carefully. For instance, in the Reading test, the instructions read "Write two words and/ or a number", then candidates must understand that this could mean "One word/ One word and a number/ Two words/ Two words and a number".
If the instructions state "Two words only" and the answer is tables and chairs, you need to write "tables, chairs" instead of "tables and chairs". Tables, chairs are two words, while tables and chairs are three, therefore, you will get wrong.
3.3. Skimming
Skimming is one of the key techniques to get a high score in the IELTS Reading test. It means reading a text quickly to know what the general idea behind the passage is. You can skip unimportant words like prepositions or ignore the difficult words that you don't have to understand.
3.4. Scanning
You must learn to scan. Scanning means searching a text for a particular word or term, for example, a name or a date. You can scan either left to right or right to left, from top to bottom or bottom to top.
3.5. Don't panic
The IELTS Reading test contains both questions from easy to extremely difficult. Bear in mind that don't panic when trying to answer a difficult one. Besides, don't spend too much time on a question and fail to spend enough time on the rest of the questions. You can mark the difficult questions and come back later. For words you don't understand, try to guess their meaning based on the context.
3.6. Time management
Many IELTS candidates said that they run out of time in the third reading passage. You should take about 20 minutes for each passage including 16-17 minutes for reading and answering the questions and 3-4 minutes for transferring and checking your answers.
To practice and learn more tips in the IELTS Reading skill, download the IELTS TEST PRO right now!