Study Guide: How Long To Prepare For IELTS
You probably want to know how long it takes to prepare for IELTS in order to plan your preparation. Will it be weeks or months? Or will it be dozens or hundreds of hours? The answers to these questions are determined by a variety of factors, including your target score, mock test results, and the amount of time you have available to study.
In this article, let's see some tips to help you determine how long to prepare for IELTS.
>> Read more: IELTS and IELTS Certificate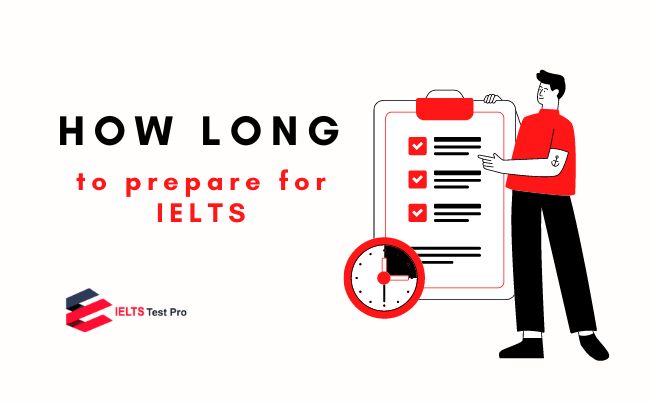 According to a survey of 117 IELTS trainers, it is shown that:
77% of IELTS trainers believe that the best IELTS preparation period is 6 to 8 weeks or 30 days.

65% of IELTS tutors recommend that test takers devote 3 to 4 hours each day to IELTS preparation.

About 21% of those polled suggested that test-takers study for the IELTS exam on both weekdays and weekends.
However, in order to estimate how long to prepare for IELTS exam, you need to consider some different factors.
1. Based on Your Current Level in the English Language
If you have a solid command of the English language, you can finish the preparation in less than a month. High English proficiency individuals only need to spend a little amount of time reviewing exam content and practice questions.
However, because learning a language is difficult, people who are not fluent in it will need more time to prepare. You will experience a lot of difficulties on the exam if you have issues reading, writing, or speaking English, which will negatively affect your final mark.
You must improve your vocabulary and comprehension. Depending on how rapidly you pick up new knowledge, it can take weeks or months to improve your language abilities. By taking practice exams, you may determine how well-prepared you are for the big examination.
>> Practice with IELTS Test Pro now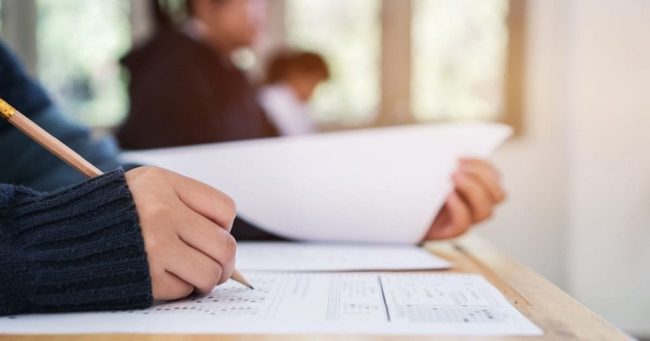 2. How Many Hours Can You Spend Studying for the Exam?
How long to prepare for IELTS also depend on the amount of time you can spend a day studying for the exam.
65 percent of IELTS teachers recommend that students dedicate three to four hours per day to studying. You can devote anywhere between three and four hours each day to studying for the IELTS, depending on your other obligations (such as work, school, and family).
You must combine all of your duties with effective time management skills because preparing for the IELTS can be challenging and take a lot of time.
However, things are very different if you are taking a sabbatical and merely studying for the IELTS exam. You may give it your whole attention, which will help you prepare for the exam earlier.
3. How long it takes to prepare for IELTS and increase band score
There are two possibilities. Even though they have a strong command of the English language, some people still perform poorly on their mock tests. What causes this to occur?
The issue is that they lack knowledge of the test structure, key guidelines for essay writing, and approaches to coping with reading passages. They virtually verbatim hear everything, pick up on the right responses, yet they misspell words.
After just a few weeks of study, these people might notice a noticeable improvement. For instance, they can raise their band score by 0.5–1 point in a few classes and 1-2 points in a month or two. Some people struggle with their English. So, they shouldn't anticipate quick outcomes. Having a realistic study plan and reasonable expectations is crucial. In general, it takes 2 to 6 months of diligent study to get the target band score.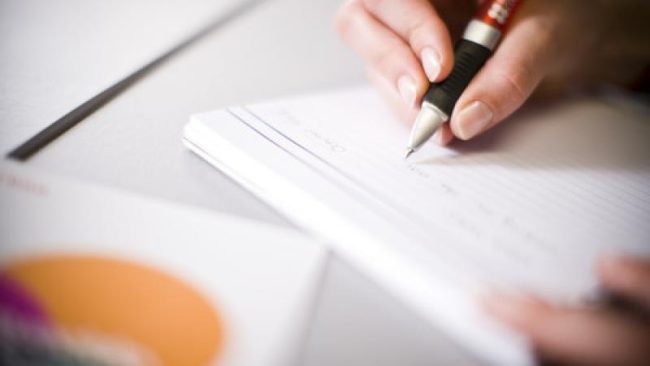 3.1. For those starting from 3.5 – 4.5:
How long do you need to prepare for IELTS when you are a beginner? If it is difficult for you to determine, you can refer to the advice below.
If your mock test result is band 3.5-4.5, you will need about 6-8 months of hard work in order to get band 5.0-6.0. In order to get band 6.5-7.0, you may get ready to work for a few years. If you want to get band 8.0, look for other ways to move abroad or choose another visa or you will have to spend half of your life on achieving this band score.
>> Read more: IELTS Beginners: How To Start the IELTS Journey
3.2. For those starting from 5.0 – 5.5:
If your scores fall in this range, getting band 6.0 typically takes between one and two months. If you need band 7.0, you should give yourself at least 8 to 12 months to get there, especially if your IELTS minimum requirements call for an overall score of 7 and each of your component scores to be 7. We're worried that obtaining band 8.0 is unlikely to materialize or that you could have to devote half of your life to it. However, if you are prepared to work hard for a while, it is undoubtedly doable.
3.3. For those starting from 6.0 – 6.5:
For those who are in the upper-intermediate band, how long does it take to prepare for IELTS to increase your score to 6.5 – 7.5? According to a number of IELTS trainers, it is possible to receive 6.5-7.5 if the band on your mock test is 6.0 – 6.5. Some pupils even quickly reach the band 8 level.
4. Advice for IELTS preparation
Now that you have estimated the amount of time you have to spend preparing for the IELTS test, you need to start practicing immediately. Check out some of these tips for better preparation.
4.1. For people taking the test for the first time
Guide your study by first identifying your weaknesses by taking a practice test. This is a crucial step in your preliminary planning that will help identify your strengths and shortcomings. To lay a strong foundation for the exam, it is equally important to build on your strengths and to improve your areas of weakness.
Setting up the study plan, (which is daily hours/weekly). You must have a plan in place before you start. You must be clear about where you will study (coffee shops, at home, at school), when you will study (the precise times in your day), and what you will study during those times. Whether it is in your notepad, on your calendar, or on your phone. Make sure you have a thorough study plan in place before you start your IELTS adventure.
Be specific and break it up into smaller chunks. Never say something vague like, "Today I'm going to study IELTS listening." Why does that matter? What section of the IELTS listening test ought to you study? What kind of questions should I practice? What strategy should be used? What skill to improve?
4.2. For IELTS test – retakers
If your initial result is lower than you anticipated, you can submit an application for an IELTS retest. The question formats won't change if you reapply for the IELTS. Try to identify any gaps if your most recent IELTS score was less than 6, which disqualifies you. Before you take the IELTS test again, consider the following:
What went wrong on your last exam?

Which modules did you lose concentration on?

What was your overall plan? Were there any?

Did you work on mock tests?

Have you kept track of the time?
You need to identify the largest error that you made that resulted in a lower exam score. IELTS retaking is simple, however planning and retaking could be challenging.
Please keep in mind that the cost of the IELTS exam will remain the same if you decide to retake it. So be sure that your efforts are not ineffective again.
In conclusion, the amount of time needed to prepare for the IELTS exam varies greatly depending on a number of variables, including as the student's prior knowledge, study habits, and rate of learning. Keep your cool and avoid going overboard out of anxiety; a healthy dose of moderation and perspective will go a long way toward making the study trip more pleasurable.
We hope that by now you are aware of how long to prepare for IELTS to get the desired result. The ideal situation is one in which you have all the time necessary to achieve the desired score. Enjoy your time studying for the IELTS! Do your IELTS reading, listening, and speaking practice exams, and don't forget to compose essays!